Trainings: | 2018 | 2017 | 2016 | 2015 | 2014 | 2013 | 2012 | 2011 | 2010 | 2009 | 2008 | 2007 | 2006 | 2005 | 2004 | 2003 |
2008 Trainings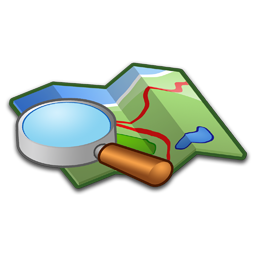 (Show Map of Training Locations)
Training Name
Date(s)
Project Support/Cook Training
Mar 05, 2008

---

Crew Leader Training in Ecological Restoration
Mar 15, 2008 - Mar 16, 2008

---

Non-Violent Communication
Apr 04, 2008

---

Tool Manager Orientation
Apr 07, 2008

---

Wilderness First Aid Training/CPR
Apr 18, 2008
Apr 19, 2008 - Apr 20, 2008

---

Facilitation Training
Apr 23, 2008

---

Willow Restoration Training
Apr 23, 2008

---

Seed Collection Crew Leader Training
May 31, 2008

---

Botany Field Training
Jun 07, 2008

---

Monitoring Field Training
Jun 07, 2008

---
COMPLETED
● Evening ● Minimum Age: 16 (
more info
)
Date(s):
Wednesday Mar 05, 2008 - Number of Volunteers: 20
Cooks are one of the most important people on a project! Learn the basics of project support, including meal planning, food prep, camp setup, cleanup, take down, and many other camp related support issues.

Top Chef - WRV Style
Rather than having just a meeting in a conference room, let's make it a social event by bringing a dish for 4 to share. If the spirit moves you, bring a little something - Maybe something new for a project, maybe a favorite with a new twist!
In any case, we'll discuss how WRV does large project cooking for hungry and grateful volunteers.

This training will be held at Mary's house in Gunbarrel on March 4, 2009 from 6-9pm. Sign up and directions will be forthcoming!
Back to Top
---
COMPLETED

Easy ● Weekend ● Minimum Age: 16 (
more info
)
Date(s):
Saturday Mar 15, 2008 - Sunday Mar 16, 2008 - Number of Volunteers: 50
Crew leaders are some of the most important people on any successful project. Crew leadership is a great way to enhance your stewardship of public lands and build your professional leadership skills while helping other volunteers get the most out of a project! This training will help you develop team building skills, situational leadership skills, proper tool usage techniques, and volunteer care and safety protocols.

You will also be introduced to the field of ecological restoration and get hands-on practice as a restoration crew leader at St. Vrain State Park. WRV is pleased to be co-hosting this training with the Outdoor Stewardship Institute (formerly known as the Colorado Outdoor Training Initiative). Lunches provided. The cost of the training is $50.
Photo Gallery
Back to Top
---
COMPLETED

Easy ● Evening ● Minimum Age: 12 (
more info
)
Date(s):
Friday Apr 04, 2008 - Number of Volunteers: 15
Nonviolent Communication is a tool that WRV volunteers and leaders can use to help to successfully implement restoration projects. This is also a skill that we can use in our personal lives. This free training will be held from 6p-9p at the WRV office located at 2515 E. Sterling Circle Suite 201 Boulder CO 80301.

Volunteer Clayton Barker will be leading this training. Clayton has studied with NVC founder, Marshall Rosenberg and has helped to provide trainings for many other organizations. Clayton is in the process of creating his own training program based on NVC principles called "Building Bridges."


NVC is sometimes referred to as compassionate communication. Its purpose is to strengthen our ability to inspire compassion from others and to respond compassionately to others and to ourselves. NVC guides us to reframe how we express ourselves and hear others by focusing our consciousness on what we are observing, feeling, needing, and requesting.

We are trained to make careful observations free of evaluation, and to specify behaviors and conditions that are affecting us. We learn to hear our own deeper needs and those of others, and to identify and clearly articulate what we are wanting in a given moment. When we focus on clarifying what is being observed, felt, and needed, rather than on diagnosing and judging, we discover the depth of our own compassion. Through its emphasis on deep listening-to ourselves as well as others-NVC fosters respect, attentiveness and empathy, and engenders a mutual desire to give from the heart. The form is simple, yet powerfully transformative.

While it is taught through the use of a concrete model, and is referred to as "a process of communication" or a "language of compassion," Nonviolent Communication is more than a process or a language. As our cultural conditioning often leads our attention in directions unlikely to get us what we want, NVC serves as an ongoing reminder to focus our attention on places that have the potential to yield what we are seeking-a flow between ourselves and others based on a mutual giving from the heart.

Founded on language and communication skills that enable us to remain human, even under trying conditions, Nonviolent Communication contains nothing new: all that has been integrated into NVC has been known for centuries. The intent is to remind us about what we already know-about how we humans were meant to relate to one another-and to assist us in living in a way that concretely manifests this knowledge.

The use of NVC does not require that the persons with whom we are communicating be literate in NVC or even motivated to relate to us compassionately. If we stay with the principles of NVC, with the sole intention to give and receive compassionately, and do everything we can to let others know this is our only motive, they will join us in the process and eventually we will be able to respond compassionately to one another. While this may not happen quickly, it is our experience that compassion inevitably blossoms when we stay true to the principles and process of Nonviolent Communication.

Back to Top
---
COMPLETED

Easy ● Evening ● Minimum Age: 16 (
more info
)
Date(s):
Monday Apr 07, 2008 - Number of Volunteers: 15
Every WRV project requires tools. No Tools, No Project! Tool managers are the beloved volunteers who put so much care into organizing the tools and gear for a project, and transporting them to and from the worksite. Tool management is a great way to get more involved with a project without a lot of training or experience. And, you can usually take off during the middle of a project to relax or recreate if you like.

On this evening, from 5:00 to 7:30pm, we'll gather at our tool shed in Gunbarrel to talk about how tool managers work with the rest of project planning team, assemble a tool list, transport tools to and from the site, stage tools for crews, help with camp set-up, and more. You'll have a chance to see our spectacular collection of tools and ask questions. Once trained you can mentor with an experienced tool manager to learn on a real project!
Back to Top
---
COMPLETED
● Weekend ● Minimum Age: 18 (
more info
)
Date(s):
Friday Apr 18, 2008 - Number of Volunteers: 24
Saturday Apr 19, 2008 - Sunday Apr 20, 2008 - Number of Volunteers: 24
Safety always comes first on A WRV project! WRV encourages volunteers, especially leaders, to take this valuable training. And, as well all know, first aid skills are valuable for life in general.

In this training, classroom and outdoor practice sessions will be combined to teach the basics of outdoor first aid. You'll learn about patient examination and assessment, wound dressing, basic splint construction, spinal cord and head injuries, hypothermia, and how to improvise first aid care with minimal gear in a back-country setting. CPR training is included and will be held on Friday evening. This training will be taught by Wilderness Medicine Outfitters with our own volunteer Cat Cambell as one of the instructors.

Wilderness Medical Outfitters is recognized by private, state, and federal agencies for its medical trainings and has been around since 1967.

CPR training will be held on Friday April 18 from 6-9 pm at the CMC Clubhouse in Boulder. The training will continue on April 19& 20 from 8a-5p.

TRAINING FEE
For WRV volunteers (those who have previosly served on at least ONE of our previous projects) this training costs $90, which includes material and book fees. Limited scholarships are available for WRV volunteers!! Call Angie at 303 543-1411 for more information. Please send in your fee to hold your spot. Cancellations before April 4 will be granted a full refund.

For those individuals who have not previously volunteered with WRV the cost of the training is $179.

Colorado Mountain Club members pay $159.

Sierra Club Members call Carl Weil for price (303)870-3140.

WFR & WMO recertification available. Please call Carl Weil at Wilderness Medical Outfitters for more information on recertifications -(303)688-5176.

Please note that the cost of this type of training typically costs around $200. Wilderness Medical Outfitters is helping to provide this training at a discounted rate for WRV volunteers! This is an awesome deal!!




Back to Top
---
COMPLETED
● Evening ● Minimum Age: 18 (
more info
)
Date(s):
Wednesday Apr 23, 2008 - Number of Volunteers: 15
Meetings are like the weather. Everybody talks about them but nobody does anything about them. Successful meetings are productive, time efficient and actually can be enjoyable. But getting the most out of a group's time together takes some skill. In this practical, hands-on workshop we will lay out the foundation and practice the skills necessary to help groups get done what they must do in efficient and productive ways.

This class will be led by Dave Fletcher for free from 6-9pm at the WRV office.
Back to Top
---
COMPLETED

Easy ● Evening ● Minimum Age: 16 (
more info
)
Date(s):
Wednesday Apr 23, 2008 - Number of Volunteers: 15
This two hour training is designed to provide you with an in-depth overview of willow biology and restoration basics (i.e., important willow biology, harvesting guidelines, selecting the best willows for restoration, cutting and storage methods, and basic installation guidelines). A solid grasp of these fundamentals is important for the successful implementation of nearly all willow restoration methods.

Participants will receive a willow cutting and harvesting technical guide, 2 hours of hands-on instruction, and a chance to practice their new skills while harvesting willow cuttings at St. Vrain State Park. WRV is hosting this training in collaboration with the Outdoor Stewardship Institute.

Back to Top
---
COMPLETED

Easy ● Partial Day ● Minimum Age: 18 (
more info
)
Date(s):
Saturday May 31, 2008 - Number of Volunteers: 25
This fun training is an opportunity for volunteers to learn the basics of botany, seed collection and crew leadership.

WRV will be working with Boulder County and the US Forest Service to vastly expand our native seed collection efforts. Crew Leaders are in great demand in order to lead crews of volunteers on 10 seed collection events in 2008. Seed collections are some of the most relaxing WRV projects a crew leader can engage in.
Photo Gallery
Back to Top
---
COMPLETED

Easy ● Afternoon ● Family Friendly ● Minimum Age: 15 (
more info
)
Date(s):
Saturday Jun 07, 2008 - Number of Volunteers: 25
Plants form the foundation of an ecosystem and are integral to all restoration efforts. Ever since the dawn of human kind, humanity has acquired intimate knowledge of plants for sustainance, spiritual value, and medicinal purposes. In the words of world renowned ecologist E.O. Wilson, "humanity is exalted not because we are so far above other living creatures, but because knowing them well elevates the very concept of life".
This 4 hour training is designed to help you become better acquainted with local flora and the basics of plant identification. Topics include: common plant families in the front range; the role of various plant groups (i.e., forb, grass, shrub, tree, annual, perennial) in an ecosystem; plant nomencalture and its purpose; basic flower structures, leaf shapes, and basic plant terminology; identification of dozens of local native and exotic plants.
This is a collaborative training between the Colorado Native Plant Society (Boulder Chapter), Colorado Fourteeners Initiative, and Wildlands Restoration Volunteers.
TRAINING FEE
Regular Fee: $30
Discounted Fee: $15 (for current members and volunteers)
DISCOUNTS and CANCELLATION POLICY
.
Photo Gallery
Back to Top
---
COMPLETED
Field Monitoring at Left Hand Canyon

Easy ● Morning ● Family Friendly ● Minimum Age: 16 (
more info
)
Date(s):
Saturday Jun 07, 2008 - Number of Volunteers: 20
Have you ever wondered what came of the plants you installed on a previous WRV project, or the seeds you sewed, or the trail you built? If so, then you would be a perfect fit for our upcoming monitoring training.

WHY GET INVOLVED IN MONITORING?
Site Monitoring is crucial to documenting long-term success of WRV projects and providing lessons learned to guide future restoration activities. Volunteers play an important role in monitoring by systematically visiting restored areas to help answer key questions. Monitoring is fundamentally different than project implementation and provides an opportunity for you to become more intimate with a given site over time.

WHAT TO EXPECT AT THE TRAINING?
At this morning training volunteers will be introduced to the concept of natural resource monitoring as it applies to WRV restoration projects. This training will outline what monitoring is, the different types of monitoring, why monitoring is important to WRVs mission, and how monitoring is easily integrated into restoration design. Volunteers have several opportunities for involvement in the Resource Monitoring Program, including basic monitoring procedures, participating in photo point monitoring, or even getting involved in research.


Back to Top
---