Social Events: |
2018
|
2017
|
2016
|
2015
|
2014
|
2013
|
2012
|
2011
|
2010
|
2009
|
2008
|
2007
|
2006
|
2005
|
2004
|
2018 Social Events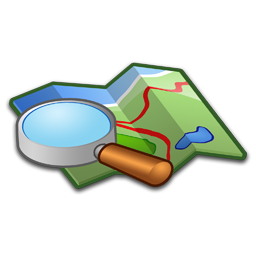 (Show Map of Social Event Locations)
RESCHEDULED
Please note, this event is being re-scheduled from Spring 2017. We will reach out to those of you already registered to confirm if you are available for this new date.

Easy ● Partial Day ● Miniumum Age: 16 (
more info
)
Date(s):
| | | | | |
| --- | --- | --- | --- | --- |
| Saturday | Jan 20, 2018 | | | - Number of Volunteers: 60 |
Come socialize with other WRV leaders, enjoy food and drink, and discuss advanced leadership topics.
PURPOSE
It is time for all the Leaders of WRV to unite again at the 2018 Leadership Summit! This event is not only for current leaders, but also for folks who are interested in becoming a leader at WRV. Over the past years WRV has worked hard to provide support to our leaders and receive feedback to make the best leadership program possible! This leadership summit is specifically designed for our leaders to come and learn, collaborate, and celebrate! We will cover a variety of topics that have been requested by leaders, including:
* Advanced technical restoration trainings
* Becoming the best crew leader you can be
* Communications in a leadership team
* Connecting and communicating with potential new leaders
* And more...
This event will be a balance between learning, sharing, socializing, feasting, and plain old FUN!
WHEN? Saturday January 20th, 10am to 4pm-ish
WHERE? TBD
Back to Top
---
SCHEDULED

Easy ● Evening ● Family Friendly
Date(s):
| | | | | |
| --- | --- | --- | --- | --- |
| Wednesday | Jan 24, 2018 | | | - Number of Volunteers: 80 |
Kieran is an expedition and private chef and International mountain leader with more than 20 years experience cooking and leading in a wide variety countries and on vastly differing terrains and climates around the world.
He's cooked a 6 course tasting dinner with matched wines from a basecamp tent, prepared homemade pumpkin and sage gnocchi with wild boar râgu at an overnight snowhole camp in the Italian Alps and served reindeer loin with smoked beetroot, skyr and pine needle salt in the Arctic.
We are pleased to host Kieran for this special presentation!
"IMAGINATION, PLANNING, PREPARATION AND PRACTICE
Those 4 elements can and will improve your outdoor cooking to an incredible degree.
Too often, when we head outdoors, be it for an overnight camp, multi-day restoration project, a few days kayaking or even a multi-week expedition, we assign the lowest priority to our food.
Destination, partners, objective and equipment play a much more prominent role in our plans.
However, the food we choose should fuel more than just our muscles. It shouldn't be a chore to eat food in the evening at some high camp, or make do with soggy pasta and an insipid sauce. Instead it should be something to which we look forward.
Good food can fuel our minds and our bodies.
This is a skill I've had the good fortune to learn at a young age, so now I want to encourage more adventurers and outdoor athletes to enhance their food options and explore the vast array of what's possible with great food in the outdoors."
~Kieran Creevy
Back to Top
---
SCHEDULED

Easy ● Partial Day
Date(s):
| | | | | |
| --- | --- | --- | --- | --- |
| Saturday | Feb 03, 2018 | | | - Number of Volunteers: 12 |
Would you like … Increased energy, vitality, and zest for life? A larger circle of supportive friends and acquaintances? Greater purpose and meaning in life?
Longtime WRV volunteer Alan Carpenter's half-day workshop, How to Create Lifelong Health and Well-Being, will show you how to have all of these and more. The workshop will help you move along the path to lifelong vibrant health and emotional well-being.
Following a life-threatening accident four years ago, Alan has spent much of his time scouring the scientific and medical literature learning how to rejuvenate his life. His research revealed nine healthy lifestyle choices that nurture body, mind, and spirit. The payoff for making better choices dwarfs what you probably imagine.
The workshop involves mostly hands-on, paper-and-pencil exercises and small-group discussions. As a result of the workshop, you'll:
• Understand the amazing benefits of making healthy choices in daily life
• Develop a positive self-concept that supports making healthy choices
• Set goals and create resourceful affirmations and visualizations that support your goals
• Create an abiding belief in your ability to make healthy choices
• Set implementation intentions
• Connect with your future self
• Learn specific, practical techniques for make healthy choices and turn them into healthy habits
• Create a customized action plan to begin to make healthy choices
There will be a $10 fee for materials. This will take place in the conference room of WRV's Boulder office.
Photo Gallery
Back to Top
---
SCHEDULED

Easy ● Evening ● Family Friendly ● Miniumum Age: 12 (
more info
)
Date(s):
| | | | | |
| --- | --- | --- | --- | --- |
| Friday | Feb 16, 2018 | | | - Number of Volunteers: 50 |
Calling all WRV Leaders!
Join us for kick-off social evening where you can enjoy good food, drink, and cheer! Please register now!
This year Fort Collins Team Night will be returning to Greyrock Commons in north Fort Collins.
We'll cover all the major WRV projects scheduled statewide, giving you the chance to sign up for for volunteer leadership opportunities for the 2018 season. Current leaders are encouraged to bring someone they feel would be a great potential new leader for the WRV team.
INTEREST IN BECOMING A LEADER?
If you've not been a leader yet, or never attended Team Night before, this is a great way to get to know other leaders and get involved on a more in-depth level with WRV. You'll have a chance to talk with others about training to be a leader in many roles, and what their personal experiences have been as leaders on WRV projects.
Back to Top
---