Social Events: | 2020 | 2019 | 2018 | 2017 | 2016 | 2015 | 2014 | 2013 | 2012 | 2011 | 2010 | 2009 | 2008 | 2007 | 2006 | 2005 | 2004 |
2015 Social Events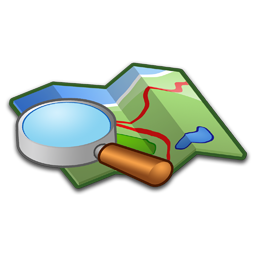 (Show Map of Social Event Locations)
COMPLETED

Easy ● Evening ● Family Friendly
Date(s):
Saturday Apr 18, 2015 - Number of Volunteers: 120
Live Music by the Waite Street Ramblers!

Are you just discovering WRV for the first time?
Are you a WRVer already, and have friends you'd like to invite to our events?
Has your project been canceled for Saturday and left you with nothing to do?

Come to our annual Boulder Potluck and community celebration!
As spring rain and snow brings forth life in the trees, on the ground and in the air, we're all anticipating fulfilling and beautiful experiences outdoors, restoring precious ecosystems across the Front Range and enjoying the wonderful welcoming WRV community.

Come meet with WRV friends, old and new. Share in delicious potluck food, live music and a journey in photos of the 2015 project season, with the opportunity to sign up early for your favorite events.

5:00pm-9:00pm, Saturday, April 18, 2015 in downtown Boulder. Register now and we'll send you more information on time and place, directions and what yummy food item to bring!
Back to Top
---
COMPLETED


Easy ● Evening ● Family Friendly ● Minimum Age: 12 (
more info
)
Date(s):
Thursday Jul 23, 2015 - Number of Volunteers: 20
How To Triage Your Canine or Feline Companion
Compassionate Expert Care

Do you want to learn the necessary steps to take if your dog or cat suffers an injury?
WRV's generous sponsor, Aspen Meadow Veterinary Specialists of Longmont, offers a special training for friends of WRV: a basic first aid presentation demonstrating what to do in an emergency. Basic skills will include how to take vitals, assess emergencies, including heat stroke and bite wounds, and place a bandage.
Back to Top
---
COMPLETED

Easy ● Evening ● Family Friendly ● Minimum Age: 16 (
more info
)
Date(s):
Wednesday Aug 26, 2015 - Number of Volunteers: 10
Join us for a fun casual evening for WRV technical advisors.

This is an opportunity to socialize with other TAs, eat, drink, give feedback to WRV, and strengthen WRV's TA community.

And, even if you don't identify yourself much as a technical advisor, come on down anyway for a fun social evening.

Promise: We will NOT ask you to sign up to do anything. We're just here to have fun.

WRV will buy the first round of appetizers and we'll enjoy happy hour prices on drinks the entire evening.

WHEN: Wednesday, August 26, 5:30 to 7:30pm
WHERE: Boulder Beer, 2880 Wilderness Pl, Boulder
Photo Gallery
Back to Top
---
SCHEDULED

Easy ● Evening
Date(s):
Tuesday Sep 15, 2015 - Tuesday Sep 15, 2015 - Number of Volunteers: 8
What better place to get the WRV Cook Team together than in the kitchen? Join us for a night of cooking and baking as we prepare meals for a few of our fall projects.

WRV will provide the ingredients, you can provide your culinary skills as we spend an evening in the magnificent kitchen of Greyrock Commons prepping meals. We will sample our efforts towards the end of the evening and share stories and wisdom as we chop and stir.
Photo Gallery
Back to Top
---
CANCELLED

Easy ● Weekend
Date(s):
Saturday Oct 03, 2015 - Sunday Oct 04, 2015 - Number of Volunteers: 20
Just 20 miles north of Fort Collins exists one of the most important mountains-to-plains ecological transition zones in the Front Range-The Laramie Foothills Conservation Area... We've all heard the tragic story of Campbell Valley and given of our time and effort to aid in its recovery. It's been five years, and we have a lot to celebrate, and even more to look forward to.

The Robert's Ranch, The Nature Conservancy, and WRV would like to invite you all to take a night off to enjoy the beauty and serenity of this place we've all worked so hard to restore.

The gate will be open at four. We'll grill, some dinner, enjoy a campfire before retiring and wake up to pancakes for breakfast. On Sunday we'll have a relaxed morning of tours of completed work and our vision for the future. There won't be a pick-mattock or rock bar in sight.

Open to anyone who has supported the Campbell Valley Restoration. Partners and Family Welcome.

Back to Top
---
COMPLETED

Easy ● Evening ● Family Friendly
Date(s):
Wednesday Nov 04, 2015 - Number of Volunteers: 10
WRV is part of Colorado Gives Day, an online giving portal that increases the value of donations made on or scheduled for December 8, 2054 at coloradogives.org. To fulfill WRV's mission in 2016, we need your help getting the word out about this great opportunity!

When Colorado donors were surveyed about the reason for their charitable donations, the biggest reason was because a friend or family member asked them to! And coloradogives.org provides for personalized fundraising webpages associated with charities like WRV - also known as crowdfunding! If you are willing to help, WRV can help you:

Come to the Make-a-Fundraising-Webpage Party!
WRV is hosting a fundraiser page construction party in the Boulder Office Conference Room, where we will walk through the process of setting up a crowd-funding webpage and then answer questions and troubleshoot. Bring a laptop or tablet if you have one. We are also wearing Wolf Shirts just for fun to celebrate Wolf Shirt Wednesday! We'd love for you to come (with or without wolf shirt).

If you don't need this help but still want to set up a page, congratulations! If you'd like help but can't make the date, please email sarah at wlrv.org and we'll find a time (or even set up a dummy page for you to edit).

Thank you for all you do!!
Photo Gallery
Back to Top
---
COMPLETED
Join us for WRV's Annual Appreciation Dinner to honor the contributions of volunteers, partners and donors toward another year of restoration success. Dinner will be served and awards will be presented to volunteers who have made special contributions to WRV.
When: Saturday, November 14th from 5pm-9pm
Where: First Congregational Church, Boulder
Please RSVP to taylor@wlrv.org

Easy ● Evening
Date(s):
Saturday Nov 14, 2015 - Number of Volunteers: 150
Join us for WRV's Annual Appreciation Dinner to honor the contributions of volunteers, partners and donors toward another year of restoration success. Dinner will be served and awards will be presented to volunteers who have made special contributions to WRV.
When: Saturday, November 14th from 5pm-9pm
Where: First Congregational Church, Boulder
Please RSVP to taylor@wlrv.org
Back to Top
---