Social Events: |
2018
|
2017
|
2016
|
2015
|
2014
|
2013
|
2012
|
2011
|
2010
|
2009
|
2008
|
2007
|
2006
|
2005
|
2004
|
2010 Social Events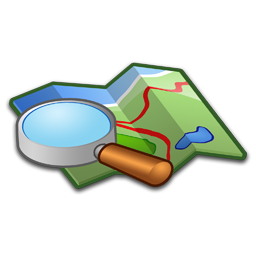 (Show Map of Social Event Locations)
COMPLETED

Easy ● Evening ● Family Friendly
Date(s):
| | | | | |
| --- | --- | --- | --- | --- |
| Saturday | Mar 20, 2010 | | | - Number of Volunteers: 150 |
Please join us for our annual Spring Potluck and celebration, including a Silent Auction. It's the first big social event of the year! As the daylight lingers longer each day, we're all anticipating beautiful days on the prairie and in the mountains, restoring precious ecosystems across the Front Range and enjoying the wonderful WRV community. Come meet once again with WRV friends. Enjoy delicious food, live music, a preview of the 2010 project season, beer from Boulder's own New Planet Beer, and a silent auction to benefit WRV projects this season.
5:00pm-9:30pm, Saturday, March 20 in downtown Boulder. Register for more information on time and place, directions and what to bring!
Back to Top
---
COMPLETED

Easy ● Partial Day ● Family Friendly ● Miniumum Age: 18 (
more info
)
Sponsors
Blasting Room Studios
Date(s):
| | | | | |
| --- | --- | --- | --- | --- |
| Saturday | Apr 03, 2010 | | | - Number of Volunteers: 300 |
Join us to help build a vibrant community of volunteer land stewards in Northern Colorado and Southern Wyoming.
Wildland Jam!
is a keystone fundraiser to support Wildlands Restoration Volunteers, allowing us to expand our work in the Northern Colorado area.
Wildland Jam! will feature:
- Danielle Ate The Sandwich: 5:15pm
- Ned Evett and the Tripple Double: 6:15pm
- A conversation with Dr. Rick Knight: 7:00pm
- The Three Twins (members of The Subdudes): 7:30pm
- Jalan Crossland: 9:30pm
- Futaba: 11:30pm
A showcase of WRV's 2010 projects and trainings, silent auction, door prizes, tributes to our sponsors, and more will make Wildland Jam! a night to remember.
Doors open at 5:00pm. One FREE beer with entry.
For full event details, visit
www.wlrv.org/wildlandjam
.
Pre-pay online: $20
$10 for STUDENTS with STUDENT ID
Back to Top
---
COMPLETED

Easy ● Partial Day ● Miniumum Age: 21 (
more info
)
Date(s):
| | | | | |
| --- | --- | --- | --- | --- |
| Tuesday | Jun 15, 2010 | | | - Number of Volunteers: 150 |
Wildlands Restoration Volunteers and Odell Brewing Co. are proud to present Spreading the Roots of Restoration: A night to strengthen the ecological restoration network!
We invite you to:
Back to Top
---
SCHEDULED

Easy ● Evening ● Family Friendly
Date(s):
| | | | | |
| --- | --- | --- | --- | --- |
| Tuesday | Aug 24, 2010 | | | - Number of Volunteers: 30 |
Thanks for all you do for and with WRV! We'd like to invite you to join the WRV staff for a fun evening of friends and baseball at a Colorado Rockies game! We'll be celebrating a great summer by cheering on our beloved Rox as they take on the Atlanta Braves on Tuesday, August 24th, at 6:40pm. As a special incentive, we hope to take advantage of the Rockies' ticket special "Green Packs." These special packages include two tickets to the game as well as $5 towards the "Wood for Wood" program which plants one tree in the Denver area for every Rockies home run hit during the 26 eligible games. That works out to 10 dollars per person and helps offset our carbon footprint at the same time!
If you'd like to join us for a night of baseball, here's what to do...
1. Register for the event on our website for you and any guests you'd like to bring. Please register no later than Thursday, August 19th.
2. WRV will purchase tickets for the entire group on Friday, August 20th. We will send you an electronic copy of your ticket/s that can printed out at home and used for admission on game day.
3. Meet us at our block of seats on Tuesday, August 24th and enjoy the game!
EVENT FEE
The price per person is $10. We'll pick up any additional charges.
CANCELLATION POLICY
If you register and need to cancel, you must cancel no later than Thursday, August 19th to receive a full refund. In the event that you miss the cancellation date but end up not being able to attend, your ticket will be yours to give away to someone else.
Back to Top
---