Social Events: | 2020 | 2019 | 2018 | 2017 | 2016 | 2015 | 2014 | 2013 | 2012 | 2011 | 2010 | 2009 | 2008 | 2007 | 2006 | 2005 | 2004 |
2008 Social Events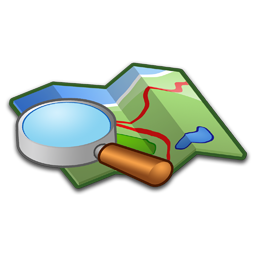 (Show Map of Social Event Locations)
COMPLETED
● Evening ● Family Friendly
Date(s):
Saturday Feb 23, 2008 - Number of Volunteers: 110
You're invited to celebrate the coming of spring, and the 2008 restoration season, with Wildlands Restoration Volunteers at our sixth Annual Spring Potluck. As the daylight lasts a little longer each day, we're all anticipating beautiful days on the prairie and in the mountains, restoring precious ecosystems across the Front Range and enjoying the wonderful WRV community. Come learn about this season's exciting array of projects, meet once again with WRV friends, and share some delicious food at our first big social event of the year! A 6-piece jazz band will provide entertainment.
Back to Top
---
COMPLETED

Easy ● Evening ● Family Friendly ● Minimum Age: 2 (
more info
)
Date(s):
Thursday Mar 13, 2008 - Number of Volunteers: 60
WOW, it has been nearly a decade since WRV's first project. Join us for a fun evening talk at REI about the amazing restoration work that WRV volunteers have accomplished over the past [near] decade. John Giordanengo, WRV Projects Director, will provide a brief history of WRV, an overview of restoration techniques used successfully throughout Boulder County, details of a new volunteer-based monitoring program, the future of the organization, and a photographic journey of WRV's past projects. This photographic journey will also showcase many common and rare native plants protected by WRV volunteers.

Since 1999, WRV has completed 141 diverse projects involving thousands of volunteers, who have contributed over 95,000 hours toward the care of Colorado public lands. But honestly, the greatest impact of our work reaches beyond the thousands of hours of volunteer labor on the ground. WRV provides skills, education, tools, and a vision of hope that catalyzes people to fall in love with places and realize that they can work together to make a real difference in the world.

Back to Top
---
COMPLETED

Easy ● Evening ● Family Friendly ● Minimum Age: newborn! (
more info
)
Date(s):
Saturday Jul 12, 2008 - Number of Volunteers: 200
Join your WRV community for a wonderful relaxing potluck picnic together!
When: Saturday, July 12, 2008
Time: 5pm-9pm
Where: Tom Watson Park (across from Coot Lake and west of IBM).
go to webpage on Google Maps http://maps.google.com/maps
type in 6180 N. 63rd St., Boulder, CO

What to bring: Food and beverages (alcohol is permitted but no glass containers), plates/utensils, blankets, children, instruments, games, etc.
Dogs are welcome ON LEASH. Across the street is Coot Lake, a Voice & Sight control tag off-leash area.

We're aiming for a zero-waste event, and all trash must be removed when we leave. There is no trash pick up at this park.

We hope to see you there!
Ed, John, Angie, Mary and Diane
Back to Top
---